Why Impro?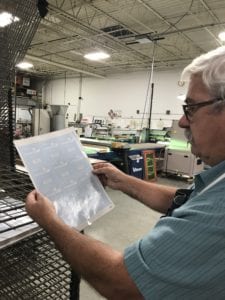 Richard Saetre, Owner of Impro Graphics 
Impro Graphics, also know as Impro International, is a manufacturer of custom digital and screen printed products. Impro has helped thousands of companies harness their creative potential. A combination of perfectionism, technology and people positions Impro Graphics as a first choice for quality printed products.
Richard Saetre started Impro Graphics in 1996. His team has provided custom printing services to corporations, nonprofits, governments and even other printers for over 20 years.
Why Digital Printing?
Digital printing technology excels at producing on demand and short print runs quickly and cost-effectively. Digital printing makes producing smaller quantities of printed material easier and more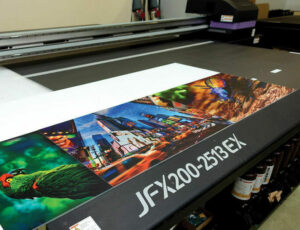 affordable. It goes directly from your PDF file or AI file, for instance, straight to the digital printer. There is no need to create any plates, and setup time is a fraction of the time offset printing would take.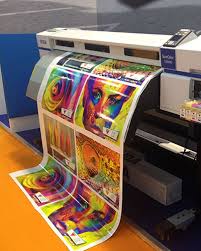 Digital printing continues to grow in popularity. As technology continues to improve, so does the quality of the work. With recent advancements in the speed and quality of digital presses, the many benefits of digital printing are beginning to close the gap on traditional offset printing. For small-run jobs with quick turn-around, digital presses can offer tons of advantages including options for personalization, short turnarounds, lower cost and high-quality output.
Why Screen Printing?
Even in the digital age, screen printing remains one of the imprinting method of choice. Why? Because it has outdoor durability, color fidelity, fade resistance, scratch resistance and overall print quality are concerns. This process arms us with versatile capabilities including the ability to print almost any flat surface, utilize unique inks and create a product of unsurpassed quality.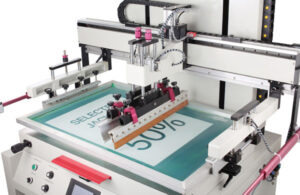 This tried and true printing technique is complimented by Impro's dedication to cutting edge technologies that extends our capabilities in directions other manufacturers are unable to reach.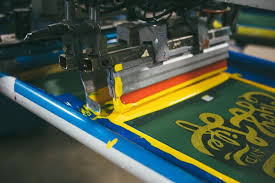 One example is our laser registration cutting system which allows us to cut complex designs at a fraction of the cost of traditional die cutting. Of course this isn't the only option. We have a range of finishing equipment to customize any job of any quantity and complexity.
Impro Graphics is a Manufacturer
Search for "custom decal printer" on google or msn and you'll find hundreds of thousands of matches. What many of these sites don't tell you is that they are not printers at all. They are merely brokers who markup and resell the work of others. Buying direct from a manufacturer such as Impro has advantages in addition to the cost savings of cutting out the middleman.
When you order from Impro you are dealing with the friendly people who actually do the printing. This intimate knowledge of the printing process allows us to finely customize every aspect of your job. Our ability to give advice and create innovative ideas and techniques specific to your requirements gives us an edge over our competitors.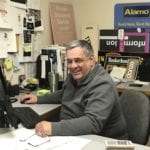 Pete Morocco, Impro Graphics Sales Department
Communication is another reason to stick with Impro. Having a direct line of communication to the manufacturer of your products eliminates much of the potential for miscommunication caused by adding a middleman to the mix. Have you ever played a game of "telephone" with a group of people? The concept is the same.
Learn all about the capabilities of Impro Graphics in screen printing, digital printing, finishing, screen making, prepress, product management and order fulfillment.
Don't Have Art?
Our art department is able to work with you to rework designs in most any format into a great looking product.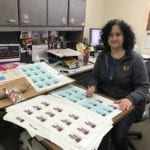 Mary Sannicandro, Impro Graphics Art Department
Even if your concept is nothing more than a sketch on a napkin, we will most likely be able to work with you to create a stunning finished product.
We accept files in Adobe Illustrator  PDF, and hi-res jpg. Please include or outline all fonts and include or embed images.
Why Choose Impro?
Choose Impro Graphics for quality, service and experience. We are experts at more than just printing!
Our team of graphic arts professionals is highly trained in all aspects of the printing process including the latest technology and quality control procedures.
Choose Impro and we'll improve your image!  Contact us today!
You Might Also Like…
See related pages: