Hang tags like door hangers and parking permit hang tags offer a great way to promote your brand! Get custom printed ones in various sizes and shapes. For your custom name badges, slotted identification tags and plastic luggage tags, choose from standard shapes or die cut styles.  We also offer custom printing and design options for your equipment inspection and fire extinguisher inspection tags.

Door Knob Hangers
Door knob hangers are a real value for marketers. Very few other marketing pieces provide the return on investment that these tried and true marketing pieces deliver. Because we have the most competitive prices for the most popular sizes and printing choices, ordering with us makes your door knob hangers an even better value. (We also print retail shelf hangers and danglers.)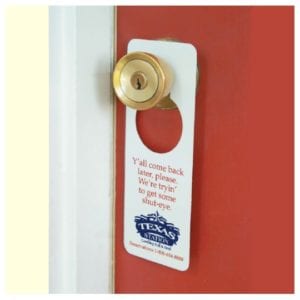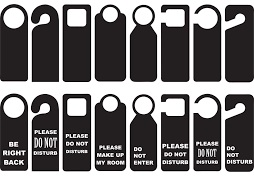 Parking Permit Hang Tags
Hang tag parking permits are the easiest way for you to regulate your parking. Our design team allows you customize dozens of templates. Whether you are a school, business, apartment complex, or having a special event, you will be able to make the perfect hang tag parking permit.  By the way, we also print parking decals!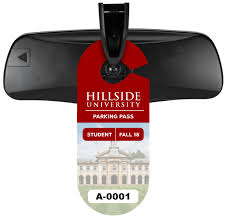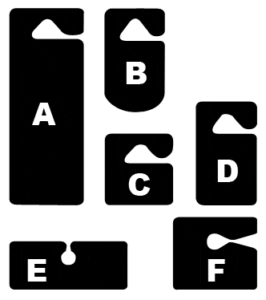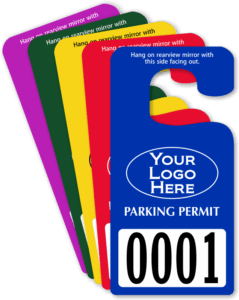 If you are searching for a partner to for the best quality printed event credentials, custom badges and laminates, you're in the right place.  We build quality into all of our printed items. All our printed credentials, badges and security passes include 1 to 4-color printed graphics on both sides, personalized data, custom numbering and even photo printing.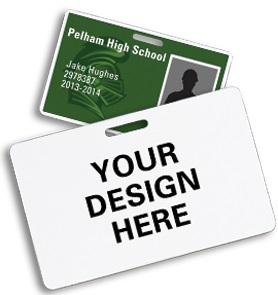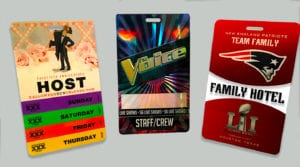 Custom luggage tags are the perfect tool for building brand recognition and keeping your business top-of-mind. For example, you can use pictures from your favorite family vacation. Perhaps you choose to use your company logo the the tag for corporate gifts,. Upload your image, add text, and even choose your own colors.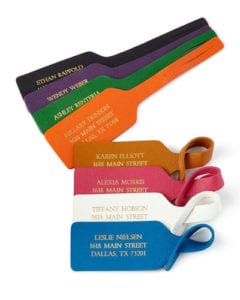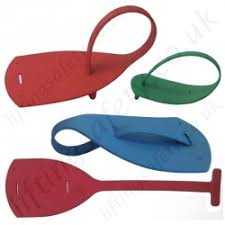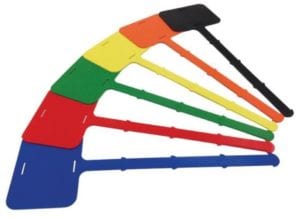 Designed to assist with record-keeping requirements, fire extinguisher tags from St. Louis Tag allow you to display safety and inspection details, annual maintenance history, and other pertinent information to employees and compliance inspectors. Both federal certification and state licensing requirements often mandate that professionals inspect, test and maintain a facilities' fire extinguishers on a regular basis. More specifically, they often require that fire extinguishers have a securely attached hang tag giving the month, year and individual performing inspections, maintenance and testing.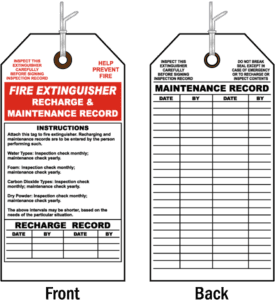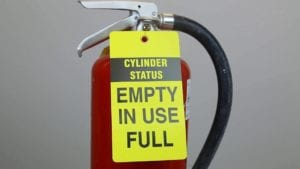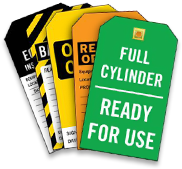 Safety inspection tag indicate to employees or auditors that equipment has been inspected and is safe. These essential markers alert individuals to potentially hazardous conditions. By viewing the notations, they can see when equipment is scheduled for repair, undergoing maintenance, or out of order.  Use our safety inspection tags on equipment like automated external defibulators (AEDs), respirators, eyewash stations and air monitors.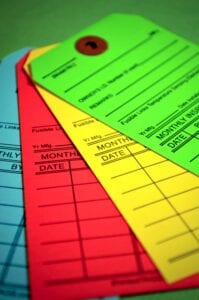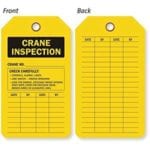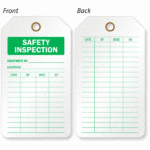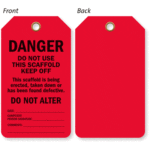 See specific examples of how safety tags, travel tags, identification tags and door hang tags can improve your workplace.