Rulers, bookmarks and calendars allow you to market your brand with a difference. Promotional rulers serve plenty of purposes and your customers will absolutely love them. They will help you to advertise your brand at extremely low price. Custom bookmarks are available in a range of materials and styles. Promotional calendars will showcase your logo and brand all year long. This time-proven marketing product has been a cornerstone in helping companies generate referrals and achieve their promotional goals, one whole year at a time. These plastic promotional items make an excellent giveaway any kind of business or industry.

Bookmarks
Schools, universities and colleges, libraries, and book stores have long used custom printed bookmarks and bookmark rulers to connect with students, patrons, and customers. Unlike paper bookmarks which wear quickly and are easily misplaced, a plastic bookmark is a durable, cost effective way to ensure your custom message is always top of mind when your target audience spends time enjoying a favorite book or magazine.


Rulers
Rulers offer a great way to promote your brand! We offer several lengths from mini 5.5" rulers up to Jumbo 17". Imprint your logo and contact information or even personalize each one by selecting the variable data option! You can choose single or double sided printing and add a calendar or other useful imprint making this gift something your customers will want to keep!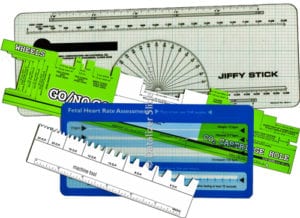 Wallet Calendars
Custom printed plastic calendars are an excellent way to help customers stay organized while keeping your advertising message and contact information top of mind. Rainbow Printing offers custom plastic promotional calendars in both wall and pocket sizes. Available in a wide range of colors and styles, our custom printed promotional calendars make great gifts for loyal customers and they are cost-effective advertising tools too. By buying factory direct, customers take advantage of in-house design service, bulk buying power, and state-of-the-art high speed printing equipment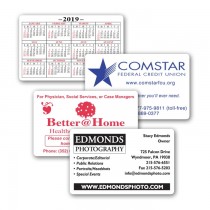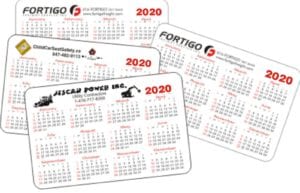 Ruler Calendars
Calendar/ruler strip is designed to go on the desk edge or on the monitor. For the same price, information other than a calendar can be used also. Also, split year calendars and custom years are available with artwork. Plastic will keep your calendar looking new throughout the year. Calendar can start at any month. Includes 0.015 plastic thickness.


License Plates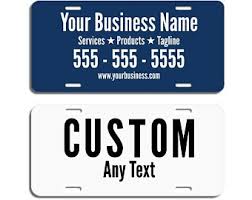 Customizing lets you personalize your license plates any way you like. You can even upload your own graphic to give it a personal touch. With our design team you can create and order a custom license plate in minutes including funny license plates, sports plates, and much more. Advertise a business, make a statement, or support a cause with one of our designs.