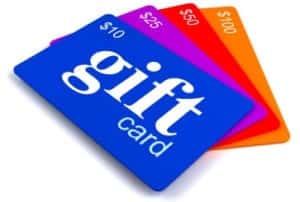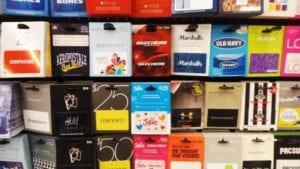 In custom gift card printing, we offer special ink processes to add a unique touch to any card design. We apply specialty inks during the early phases of gift card manufacturing to enhance the look of a gift card. We do this process for gift card manufacturers that laminate and finish the actual cards from the individually printed PVC layers.
To apply the specialty ink, the original artwork proof from pre-press is used to create our screen. This screen is unique to each card job as it applies strictly to that card design. Using our high speed cylinder screen presses, each PVC sheet is placed underneath the screen and the specialty ink is spread across in a thin layer, applying ink to the appropriate places. To cure the ink, the sheet is finally sent through our heating and cooling tunnel system.
We use metallic inks, pearlescent inks, glitter inks, and soft touch. This screen printing process for gift cards can also include post-lamination surface printing.