Look to Impro Graphics for solutions to your retail or B2B printing needs.  We love the challenge of the unusual.  Try us for creative answers!
"Make an impression with custom decals from Impro Graphics that turn heads." 
Drive and walk by traffic – Turn traffic into opportunity.
Looking for an exciting new way to get the word out about your business? Think about how much time people spend in their cars each day, and then consider creating professional, personalized decals. Creative and invitFing window decals can stand out to people as they drive or walk past your establishment, and entice them to come back later.
To help you start standing out, choose from Impro Graphic's variety of custom vinyl decals, where we can add a few key details personally directed to your business. Outfitting the windows of your store or office? Impro Graphics can personalized window decals that include your business hours and recent accomplishments.
Vehicular Signs and Advertising – Turn your vehicles into opportunity.
And if you're regularly on the road, a well-designed car or van door decal or car window decal can help you build brand awareness as you travel. Customizing your car or van? Feature your business name, logo and your website's URL. Our window decals, car door decals and car window decals are made of durable material designed to stay in place as long as you'd like them to. They're easy to remove when the time comes – without leaving messy streaks or residue behind.
"Attract customers to your store using retail sign ideas from Impro Graphics that creates revenue"
Outdoor Signs – Turn your storefront into opportunity.
The banners, signs and posters you put around your store is often your first opportunity to engage with the buying public. And first impressions are are always lasting impressions. People will judge the inside of your store by how it looks on the outside. So, the overall style and messaging on your storefront signs will affect whether people come in for a look or walk past. This is your chance to project the image you want potential customers to have of your business.
People strolling past your business are potential customers not just pedestrians. The job of your storefront is to attract them in to look around. Outdoor signs can take a beating over time and no graphic has a bigger impact on your business than what is displayed outside drawing people in.  Impro Graphics  is the ideal partner for your large outdoor signage projects because we always print with outdoor rated ink formulations to protect your graphics from the effects of UV light, weather, and abrasion.
In-Store Signs – Turn your store's interior into opportunity.
Impro Graphics is your trusted source for retail sign printing. We understand that our job is to help you create a welcoming, attractive and engaging shopping experience. These are all important factors in retail marketing, and we make our focus creating graphics that will look as good as you imagined.
When you choose Impro Graphics as your retail signage partner, your joining in a relationship with a vendor that generates the best eye-catching signage for whatever your store promotion needs are. Our  screen printing and digital printing departments mean we have the flexibility needed to meet tough schedules, and the capacity to get them done correctly.
POP Display Signs – Turn your product into opportunity.
Point of purchase, or P.O.P., displays are a marketing tool that is placed in close proximity to the product it is advertising, They are specifically made to help inform and sell the product. POP signage is created to grab a consumer's attention right at the point of sale.
Consumers will always be tempted through television commercials, advertisements, or word of mouth, but your point-of-purchase graphics are the final means to have your product noticed and then placed into the consumer's shopping cart.  Your idea should be to influence the customer to make a snap judgment decision to buy that product. POP graphics should be intended set your specific product apart from other items within a retail space.
While Impro Graphics doesn't design or build displays, we partners with retailers, brands, and display manufacturers to help make their visual graphics stand out from the rest through our printing and finishing capabilities.
Political Signs – Turn any green area into opportunity
Your message gets seen day after day and you can place and re-place this message wherever you want. Impro Graphics yard signs are fade-resistant and made of durable corrugated plastic. We make them portable enough to take with you wherever you go and use whenever you need them. They're perfect for politics, real estate, construction sites,  and more. Just add one of our stands so you can display them anywhere you need them and want to be noticed.
Whether your job is for a local political office or a cross-country campaign, Impro Graphics has you covered. We have a large packing and fulfillment department where we can pack and ship to your project needs. These may include step stakes, mounting hardware or packaging.
Real Estate Signs – Turn a home's lawn into opportunity
Whether your property is for sale or rent, you need a real estate sign that will catch the eye of everyone who passes by. Real estate signs take your name or company brand straight to the passing traffic of the area, let everyone know who is listing the house and provides all this essential information 24/7 till the home is sold.
Impro graphics can help you hone that competitive edge with custom real estate signs that will help raise the awareness of your realty business, listings and that specific property's selling points. To sell more properties, you'll need to attract more prospects. While internet or print advertising is important, nothing can surpass the promotional power of on-the-spot real estate signage.
"Make your promotional freebies from Impro leave memorable impressions with your customers."
Promotional Give-A-Ways – Turn a freebie into opportunity
Promotional products are more than just freebies. They are a marketing goldmine that will keep you ahead of your competition and leave your customers with a memorable impression. Whether you are looking for a specific item we produce in-house or have a promotional piece you want customize with your logo or slogan, we are your custom printing source.
Advertising calendars are in the faces of your customers and potential patrons for a solid year. That's longer than many other promotional products. With that in mind, a calendar's cost per impression makes it a budget-friendly option for your brand or company.
Promotional rulers are also an ideal choice. These rulers are great personalized giveaways for offices and schools. Always be within inch's reach of your clients. Measure up to their expectations with one of Impro Graphic's imprinted rulers.

"Keep the queue moving so you can satisfy each of your customer's needs by using marketing tools from Impro Graphics."

Service Industry Signs – Turn your establishment's environment into opportunity
Whether you require menu board printing, wall signage, or other marketing materials, we can provide a wide range of solutions to help your establishment run smoothly. Menu boards can catch the eye of customers and sum up your dining options while also providing you a branding opportunity. Postcards, mailers and flyers can create new marketing ideas to bring in new customers. Table top menus & table tents can help to up-sell your establishment's special features at the table. Customize your printing to match the individual brand and style of the environment you have created. Create an upscale environment with high-end printed options. A well-designed space that fits your brand will ensure your guests feel comfortable and welcome.
"From identifying equipment, inventory and safety hazards, tags from Impro Graphics improve your workplace."
Safety Tags – Turn your facility's safety into opportunity.
Whether you need tags to display safety messages, indicate inspection requirements, or to inform employees about machine maintenance, inspection tags play a critical role in the safety of your facility. The identification and labeling of equipment with tags is important to the continued health and well being of your workers. Impro Graphics makes an extensive line of custom inventory tags, equipment tags, inspection tags and OSHA and safety tags.
Travel Tags – Turn  your personal identification into opportunity.
Promote your business on the go with our affordable plastic luggage tags. Our printing process provides you with durable, professional-looking tags made from PVC for durability and strength. Impro Graphic's high quality travel tags are perfect for carry-on or checked bags. These tags can also be used for golf bag tags, casino tags, softball bag tags, hockey bag tags, backpack tags and other personalized bag tags.
Identification Tags – Turn industrial identification into opportunity
Tags from Impro Graphics are very handy for identifying various types of  factory equipment, from machinery, to tanks, valves and much more. Each tag has a specific use, so make sure to purchase the right tag for the type of identification you need. Many tags are mandated by government regulations. OSHA tags are used to identify various items that can be dangerous or hazardous to workers in and around your office, warehouse or facility.
Door Hanging Tags – Turn rock-bottom costs into opportunity
Printed door hangers continue to be a cost-effective marketing tool when marketing businesses, products or services. But, their economical printing costs make them an attractive marketing tool for cash-strapped businesses. Local businesses like restaurants, dry cleaners, beauty salons, and convenience stores have found them to be a most effective way to market promotions. Every business's marketing plan should have a place for door hang tags because people can't ignore them. They are versatile because small local businesses can use them for specific promotions, and because they can be used for laser-focused geographic targeting.
"Sometimes offset printing isn't enough by itself. Specialty inks from Impro provide a unique print with effects that truly stand out."
Tactile Coatings – Turn touch and feel into opportunity
Being the touchy-feely beings that most of us are, humankind has always been very focused on sensory input, even with their printed products. The most common tactile finishing options are soft-touch, sand texture, raised UV spot coating, reticulation, suede feel, leather feel, scratch-off, chalkboard, dry erase and cork. With the help of natural essential oils and encapsulation technology, screen printing with scented screen printing inks is possible and is similar to printing down a microscopic layer of bubble wrap filled with natural scent.
Visual Coatings – Turn dazzling visual effects into opportunity
There are a wide range of specialty screen printing inks that can help make any project visually stand out. While there are too many to list here, the following specialty screen printing inks that clients request most often.
In Conclusion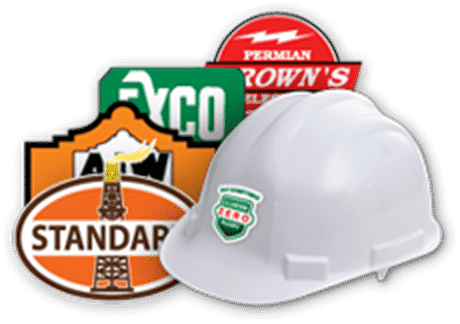 "Screen Print Products" opened its doors over 70 years ago producing crib mattress covers and specialty products out of a small shop in Chicago. Today, as a much larger operation, "Impro Graphics International" has invested in the latest technologies in digital printing, screen printing and finishing equipment to stay on the leading edge of the printing industry.
For both "Business to Consumer" and "Business to Business" printing, Impro can:
Print directly onto unusual materials like: wood, glass, mirror, metals, acrylic, poly-carbonate, PETG.
Digitally print on flexible and rigid materials and screen-print on most thicknesses.
Use unusual inks such as fluorescent, glitter, dead opaque, pearlescent, and metallic colors.
Add specialty overcoats like dry erase, clear gloss, matte finishes, or even scratch off coatings.
Screen-print custom adhesives for perfect placement on your parts.
Just one call to Impro will:
Take care of your entire project from concept through fulfillment.
Give you one point of contact throughout your project.
Use the latest equipment and technology to enable fast turnaround times and industry leading quality graphics.
Provide you with wide format digital printing and screen printing capabilities.
Offer a total range of finishing capabilities
Supplies a full line of fulfillment services.