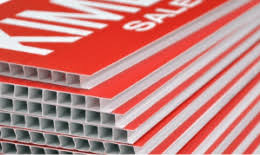 Corrugated Plastics refers to a wide range of extruded twin wall plastic-sheet products produced from high-impact polypropylene resin with a similar make-up to corrugated fiberboard. It is a light-weight tough material which can easily be cut with a utility knife. Manufacturers typically offer a wide variety of colors and thicknesses (quite commonly 3, 4, 5 mm).
Yard Signs with Stakes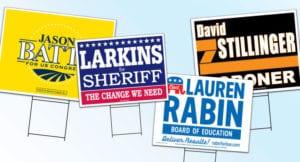 Our custom yard signs provide a cost effective way to get your message across. Each yard sign is composed of 4 mm corrugated plastic, which is a lightweight, tough material that performs admirably under adverse weather conditions. We also print with high-quality UV Inks to promote long-lasting and sharper images even after many years of use. Choose from our numerous templates to find a style that's to your liking or if you have your own image that you would like to turn into a sign then just ask our design team to take a look at it.


Fold-Flat Floor Warning Signs
Floor w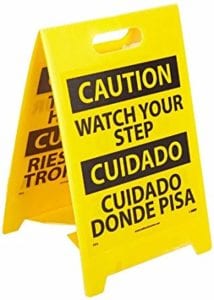 arning devices are a necessity for gas stations, facilities, convenience stores and more. They draw attention to areas of danger or caution, like a slippery or wet floor, pointing out an area closed for maintenance, or a cone to avoid a pot hole or other potential danger. Prevent your customers, employees and guests from in juries and keep them safe by using floor warning devices and safety cones to point out areas of danger.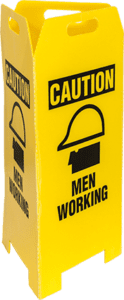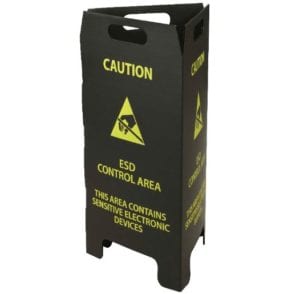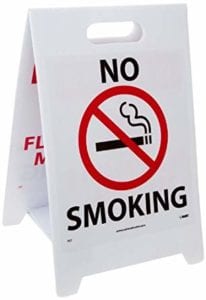 A-Frame Floor Advertising Signs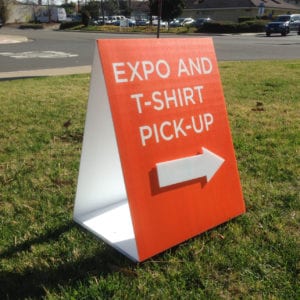 A-Frame signs (also known as sandwich board signs) are durable interior/exterior signs that are typically used for sidewalk advertising for retail businesses. Though the ease of setting up, taking down and storing these signs make them a popular option for many other applications as well. Made from heavy duty 100% plastic these signs offer the ability to advertise on both sides and even be weighted with sand or water inside the frame to ensure stability.

Large Specialty Signage
Our Large Campaign Signs command attention and give you a huge advantage at a cost-effective price! They are composed of weatherproof 4mm corrugated plastic and are digitally printed in full color and can incorporate custom images and graphics. Select any of our large political campaign signs to get started!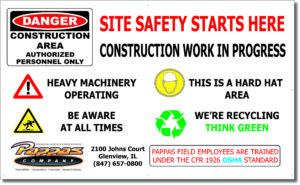 Rally Fans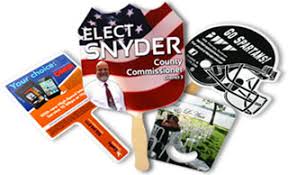 Made from durable, economical, 4mm corrugated plastic, Rally fans are the perfect addition to any event. Digitally printed in full color, these little signs will give your function, event, rally, game the visibility and attention it deserves. Auctions, sports events, concerts, conventions, classrooms - the possibilities are endless! Add the double sided option for twice the design power, and add the contour cutting option (for a small, additional fee) to really customize yo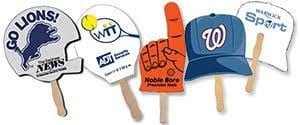 ur project further!