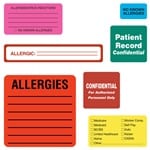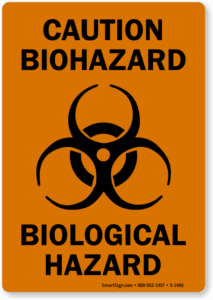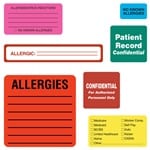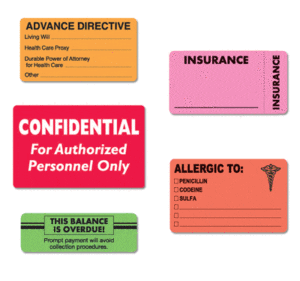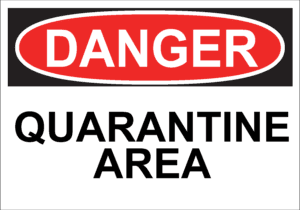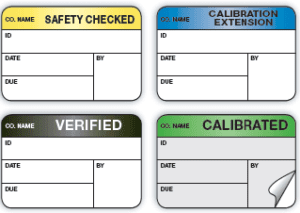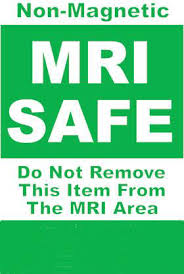 Equipment Safety, Maintenance, Calibration and Inspection Decals
Biomedical clinical engineering labels identify equipment that requires preventive maintenance, inspection, testing, safety checks, status updates and more. Properly labeling medical equipment to communicate crucial information is one of the many unique challenges healthcare facilities are tasked with daily. They assist biomedical and clinical engineering departments and medical staff to ensure proper patient care. Biomedical clinical engineering labels that communicate essential information to staff, helping them execute their jobs more effectively. Biomedical clinical engineering labels help health systems track and communicate important safety, maintenance, calibration and inspection information.
Chart, Laboratory and Medical File/Record Labels
Medical record labels help the administrative staff organize and identify patient and internal paperwork for accurate and prompt processing. Health systems, hospitals, clinics, physicians and more use medical record labels to retrieve patient information and maintain compliance. Medical record labels are used to communicate important information and alerts in patient charts. They identify a patient's account, document the patient's wishes regarding health care, maintain privacy and confidentiality, provide insurance and billing details and more. Our Medical Record Labels help you visually communicate important information and alerts in a patient chart. The bright colors and bold text help ensure your message gets seen.
Bio-hazard Decals
Biological hazards are very dangerous because unlike a lot of other hazards around the workplace, we aren't always able to see them, and this makes labeling them even more important. By placing bio-hazard labels and tags on storage containers, waste containers, or anything else that contains biological material, you can keep employees aware of hazardous material and help to prevent contact with infectious organisms. Bio-hazard stickers are crucial when disposing of dangerous substances. Bio-hazard labels can help prevent improper handling of infectious waste and biological hazards. Bio-hazard labels ensure that clinics and hospitals are compliant with safety standards.

Diagnostics Labels (X-ray, ultrasound, mammography, MRI, radiology)
Diagnostic and medical imaging labels help imaging departments in hospitals and clinics communicate important information assisting surgery, mammography, orthopedic evaluations and more. Our custom diagnostic labels for X-Ray film, Mammograms, Ultrasound, MRI and CT Scans feature bright bold colors and easy-to-read font so your staff  can quickly and easily identify the correct side of an image, dates, time, and more.  Information System Labels for can be used for bar coded jacket labels, exam labels, requisition cards and more. These labels help imaging departments identify certain things in their images such as the correct side, dates, positions, time and more